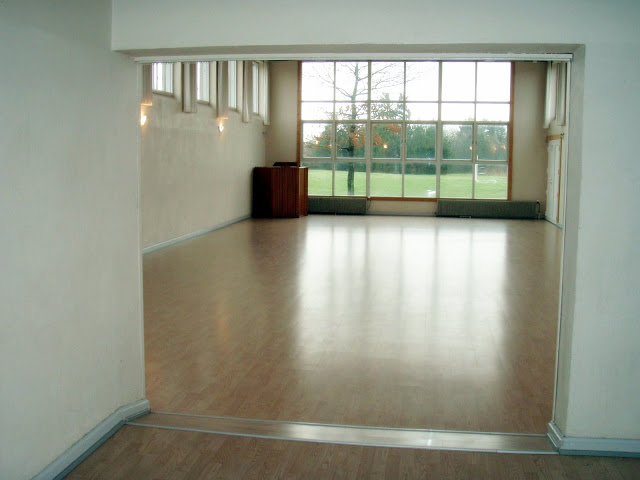 The Party Hall
Lots of space for eating, dancing and happy guests. The large windows give plenty of natural light.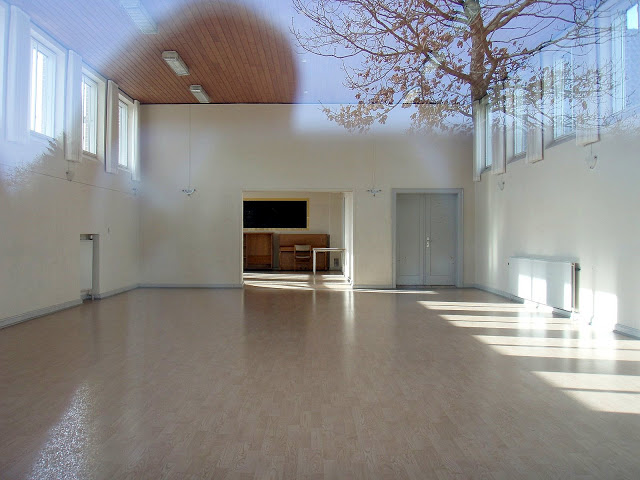 The Party Hall
A small room anjacent to the party hall holds a piano, and is a great place to set tables for the kids.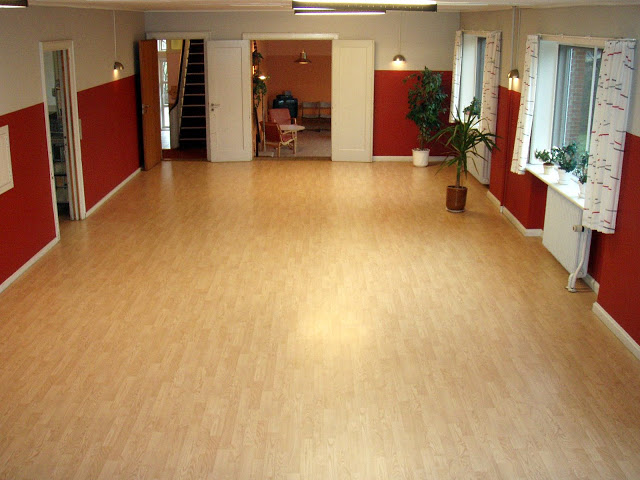 Dining Hall
In the Dining hall there is space for setting tables for coffee and dessert in a cozy atmosphere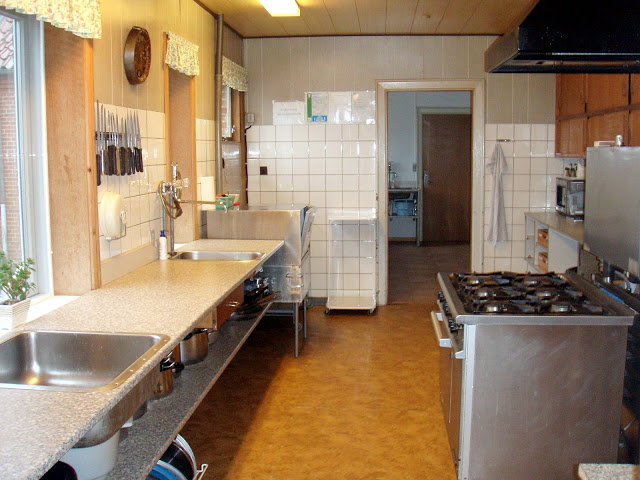 The Kitchen
The kitchen is fully equipped and very spacious. It is perfect for small and large groups alike, with lots of space for helpers.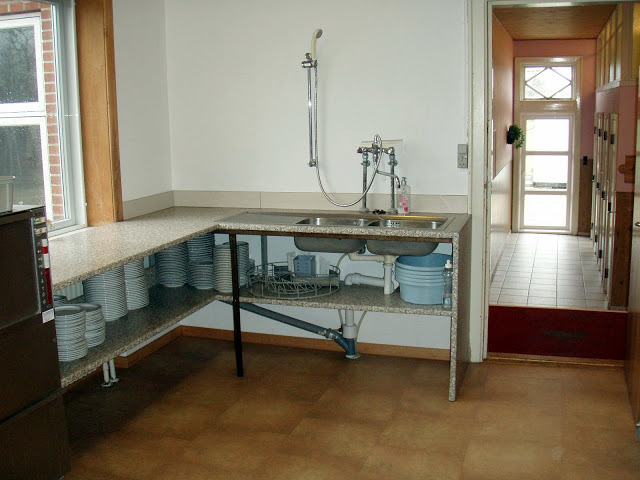 The Kitchen
The kitchen has a great dish washer so the whole day isn't spent cleaning after meals.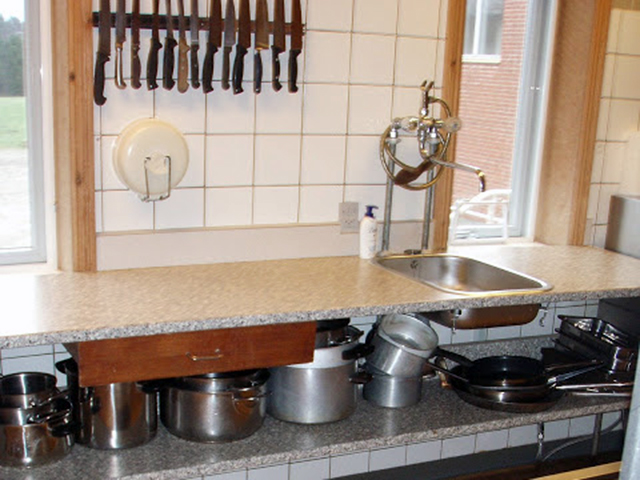 The Kitchen
Unless you need very special tools, we have all you need. You just need to bring the food - and we have lots of space for that, whether you need to cool or freeze it.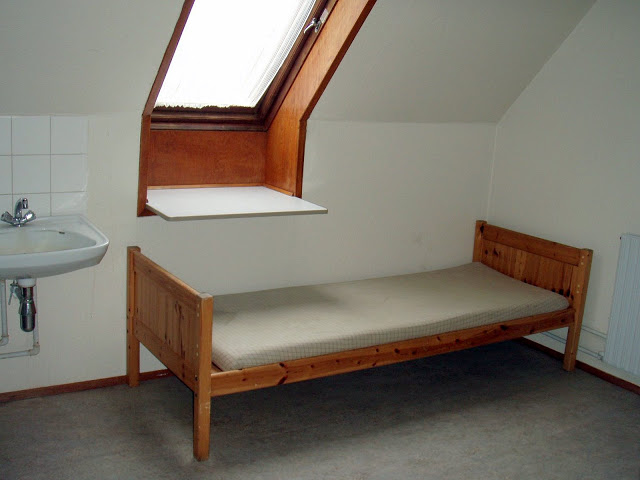 Rooms
One of the camp's many rooms with a sink and hot water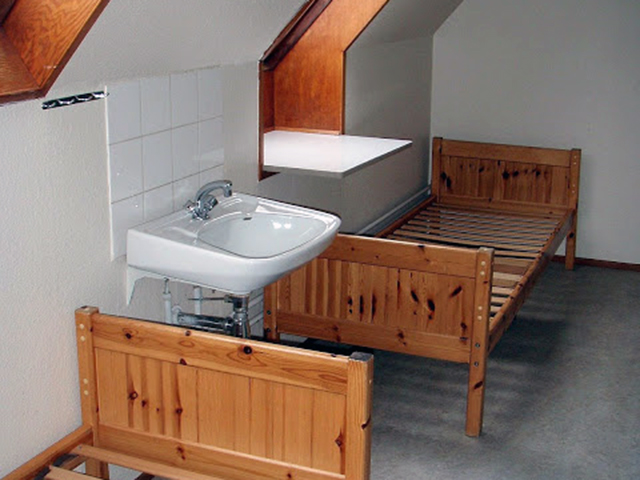 Rooms
Some of the rooms have lots of natural light from the ceiling windows.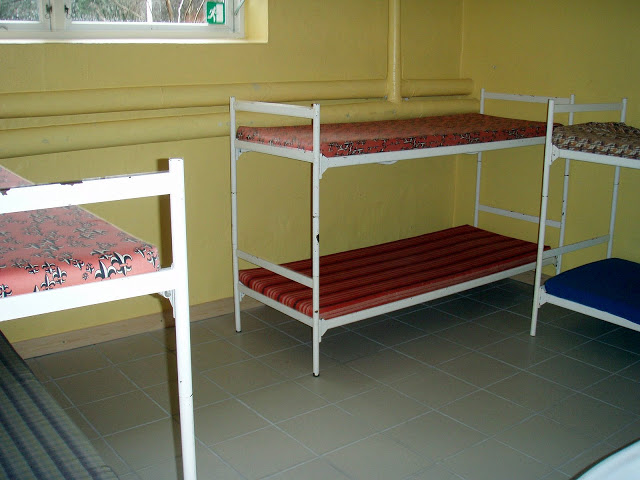 Rooms
One of the rooms in the basement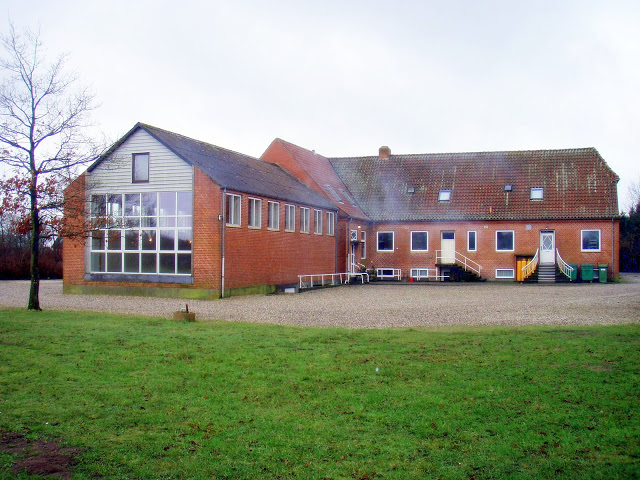 Parking and football field
The is lots of space right by the main entrance. There is also a large open green space where you can play sports.